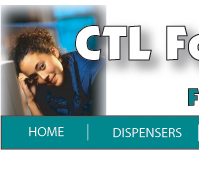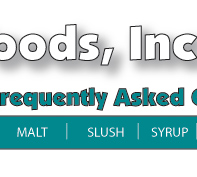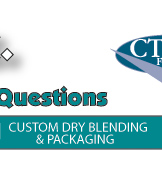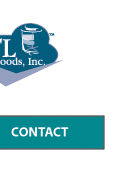 Soda Fountain Malted Milk Powder
Q: If I order your Malted Milk Powder, how is it packaged?

A: All Soda Fountain Malted Milk Powder is in a sealed 1 pound or 2 1/2 pound canister. The canister is sold separately or you may order in multiple canisters. Each canister comes with a plastic lid, so once you open up the malt, you can reseal it to keep the malt fresh.
Q: What's the difference between a shake and a malt?

A: A "shake" is usually when you mix your ice cream or frozen yogurt, milk, and flavoring in the blender. A "malt" is when you add the malted milk powder after you have mixed your shake. "Best to add the malted milk powder after the shake has been blended to ensure flavor is distributed evenly." The malted milk powder enhances the flavor of the ingredients, giving you a sweeter, and richer tasting malt.
Q: Does the Malted Milk Powder come in different flavors?

A: No. The malted milk powder is to be added to any flavored shake. Chocolate, vanilla, strawberry, cherry, caramel, blueberry, or whatever flavor you want to add it to.
Q: What does your Malted Milk Powder do to a shake? What flavors can I add the Malted Milk Powder to? Does it make a difference?

A: When you add malted milk powder to a shake, the shake becomes a delicious "malt". The malted milk powder enhances the flavor, giving the malt a richer and sweeter taste. You can add our malted milk powder to any flavored ice cream, frozen yogurt, or frozen custard shake. Or sprinkle it on your ice cream or frozen yogurt. Add it to flavors such as chocolate, vanilla, strawberry, hot fudge, cherry . . . or whatever flavored shake you are making. Add Soda Fountain Malted Milk Powder and taste the difference!
Q: How much of the Malted Milk Powder do I add to make one shake?

A: Add one rounded teaspoon to your shake. Our malted milk powder mixes easily into the blended ice cream or frozen yogurt drink. Add more powder for a richer, sweeter tasting malt.
Glacier Ice Slush Products
Q: What is the difference between the two types of Slush Mixtures? Would I have to have a special type of machine for each?

A: CTL has two families of slush bases and flavors to accommodate standard types of slush equipment. The two types of slush machines our product accommodates are the Granitore Style Slush machine and the Traditional Slush machine. The Granitore Style Slush Machine has one flavor of slush (such as raspberry slush) in one container. One might see this machine in a convenience store where the slush machine has two flavors of slush mixing in two separate containers. The Traditional Style Slush Machine has the Pre-Sweetened Neutral Base or Unsweetened Neutral Base Concentrate. The slush flavors can be added to the slush manually by individual pump containers which hold the different flavors. If you have a question about what slush product to order for your machine, please contact us by phone 1 (800) 962-5227 or by E-mail.
Q: What slush flavors do you have?

A: We currently have Cherry, Grape, Orange, Blue Raspberry, and Lemon-Lime. If you are interested in another flavor, we encourage you to contact CTL Foods. Our experienced research and development team is prepared to discuss the possibility of another flavor.
Soda Fountain Dry Syrup Base
Q: What happens if I add the Dry Syrup Base to caramel, fudge, or butterscotch toppings?

A: After adding the Dry Syrup Base to those toppings, it makes the toppings easier to ladle onto the ice cream with a thick rich appearance.

Q: Can I get the Dry Syrup Base in a liquid form?

A: No. We sell only dry base products.
Dry Product, Portion Control Dispensers
Q: I purchased one of your dispensers a few years ago and one of the small parts, the spring, is starting to wear out. How do I order that specific part?

A: If you need to order a specific part for your dispenser, please contact us by E-mail or phone (800) 962- 5227and let us know what part you are in need of.
Q: I have one of your dispensers and they work great, although the spring wears out. Is there any way I can prevent or extend the life of the spring?

A: Yes, all you have to do is lubricate the spring at least once a month or after each time you wash the top part of the dispenser. If you have additional questions, just let us know.

Q: Will whole peanuts work with your dispenser?

A: Depending on the nut size. The dispenser works best if nuts are chopped up. If you use candy bars, make sure and crush them up too.
Q: Can I adjust the portion control feature if I want a larger quantity?

A: No. When you want a larger quantity of the ingredient, just rotate the knob on the cover a few more clicks.
General Questions
Q: I'm interested in ordering "many" of your products. Do you have an ordering form that I can fill out?
A: Yes, just contact us by via E-mail, or by phone at 1 (800) 962-5227.
Q: Do you take personal checks, VISA, and/or Master Card?
A: Yes, we take all three.

Q: Are your products available through distributors?

A: Yes, we have a large network of distributors across the country. However, not all distributors carry our full line of products. Call us at 1 (800) 962-5227 or E-mail us for the distributors nearest you. If they do not carry the product you want, feel free to order directly from CTL Foods.
Q: Do you have more information that can be sent to me about your products?
A: Yes, please contact us by E-mail or by phone and we will be happy to send you more information on our products.
Q: How large is CTL Foods and when was it first established?
A: We currently have eleven employees working at CTL Foods. We are a small company that was first established in 1974. We mix dry blends and package those blends. Along with mixing and packaging our Malted Milk Powder, Dry Syrup Base, and Slush Products, we also do specialized mixing and packaging for customers. CTL Food's growth has been slow and strong. We are extremely proud of our employees. Our Production Workers are dedicated to their work and to the Company. CTL Food's philosophy is to recognize our employees, "they are the Company's foundation" and to give the highest quality customer service with a personal touch. If you have questions, please feel free to contact us.

Q: Where is your company located?

A: CTL Foods, Inc. is located in Colfax, Wisconsin. Colfax is located in the West-Central part of Wisconsin between Menomonie and Eau Claire. Colfax's approximate population is 1,100. We are proud of our small community which compliments our "small town" personal touch! Call us today and see what we can do for your company!
All rights reserved 2004 CTL Groups, Inc.
Colfax, Wisconsin - U.S.A.